Add to My Collection
Format:
Hardcover
Language:
English
On The Cover:
Length: 335
Published On: 2002-10-01
Buy on Amazon.com
Find on E-Bay
The Dominion War is over. The Federation is at peace. What better time for two legendary starship captains to set aside the demands of duty and simply take some well-deserved time off. But when James T. Kirk and Jean-Luc Picard arrive on Bajor to dive among the ruins of an ancient sunken city, they find themselves in far from relaxing circumstances. The small group of scientists the captains have joined suddenly discover their equipment sabotaged — isolating them from Deep Space Nine and from any hope of rescue — as a murderer stalks them, one by one. Cut off from the people and the technology on which they have always depended, Kirk and Picard must rely more than ever on their own skills and resources — as well as on their growing friendship — to solve the mysterious killings and, at the same time, save one of Bajor's greatest living treasures. With time running out and Picard missing after a diving disaster, Kirk must search his memories of the past for the solution, plunging him into a harrowing personal journey that reveals the beginning of his path from young Starfleet officer to legendary galactic hero. From the shores of Bajor's Inland Sea to the welcoming arms of a seductive and deadly alien commander intent on making Kirk her own, The Captain's Peril is Captain Kirk's most personal, and his most extreme, adventure yet.
Other Editions: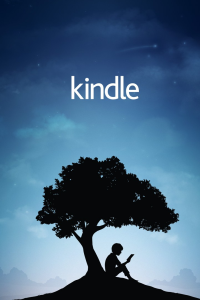 Kindle Edition
Format: Digital Download
Language: English


Add to My Collection
Format:
Paperback
Language:
English
On The Cover:
ISBN-13: 978-0671021283
Length: 400
Published On: 2004-01-27


Add to My Collection
Format:
Audio Book: CD
Language:
English
Published by:
Simon & Schuster Audio
On The Cover:
ISBN-13: 978-0743526487
Published On: 2002-10-01


Add to My Collection
Format:
Audio Book: Cassette
Language:
English
Published by:
Pocket Books
ISBN-10: 0743526473
ISBN-13: 978-0743526470
Published On: 2002-10-01