Add to My Collection
Format:
Hardcover
Language:
English
Published by:
Westview Press
ISBN-10: 0813367085
ISBN-13: 978-0813367088
Length: 246
Published On: 2001-12-01
Franchise:
N/A
Storyline:
Essays On Star Trek
Buy on Amazon.com
Buy On BarnsAndNoble.com
Buy On Books-A-Million.com
Wikipedia.org
Find on E-Bay
A trio of religion scholars presents a learned but readable review of religious themes in Star Trek that should interest fans and provide grist for students and teachers of religion. The book focuses not so much on the beliefs and rituals found in the Star Trek universe itself as on the metaphysical issues Star Trek explores as a present-day text. Although they describe the common religious vision that characterizes Star Trek (a profound optimism, broadly secular though not necessarily anti-religious), the authors note the wide variety (and sometimes inconsistency) among episodes spanning 34 years, four TV series, nine movies and dozens of writers. In particular, they illustrate the gradual development of religious perspective from the strongly humanistic atmosphere of the original series (reflecting the convictions of creator Gene Roddenberry) to the ambiguous affirmation of spirituality in Voyager and Deep Space Nine. But the authors' first love is clearly Star Trek: The Next Generation, as they cite 35 episodes more than the other three series combined and pay special attention to characters such as Picard, Data, Guinan, Wesley and the enigmatic Q. Material is divided into thematic chapters on God, evil, religious figures, myth and ritual, death and afterlife, and salvation the latter often promoted through scientific rather than religious means. The authors write accessibly, illustrating points with particular episodes, and only occasionally lapsing into academic syntax. Not every fan will pick up this book, but those whose love of Star Trek is combined with cultural curiosity will be slow to put it down.
Other Editions: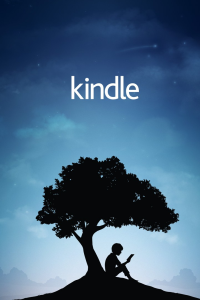 Kindle Edition
Format: Digital Download
Language: English


Add to My Collection
Format:
Paperback
Language:
English
Published by:
Basic Books
ISBN-10: 0813341159
ISBN-13: 978-0813341156
Length: 256
Published On: 2003-08-14