Add to My Collection
Format:
Paperback
Cover by:
Boris Vallejo
Language:
English
Published by:
Pocket Books
ISBN-10: 0671473158
ISBN-13: 978-0671473150
Length: 191
Published On: 1983-08-01
Franchise:
Star Trek: The Original Series
Storyline:
Episode Sequels
,
Star Trek: Numbered Books
Buy on Amazon.com
Buy On BarnsAndNoble.com
Buy On Books-A-Million.com
Wikipedia.org
Find on E-Bay
With the help of the Vulcan leader T'Pau, Spock gets permission to use the Guardian of Forever, a portal through time constructed by a long-vanished race, to venture into the past. On another trip into history, on the planet Sarpeidon, Spock had loved a woman who could not return with him to the future, and now Spock wishes to see the son she bore him, 5,000 years earlier. But a Romulan attack on the Guardian's planet could interfere, unless the Enterprise can keep the Guardian out of their hands.
Sources
Notes
Sequel to the TOS episode "All Our Yesterdays."
Other Editions: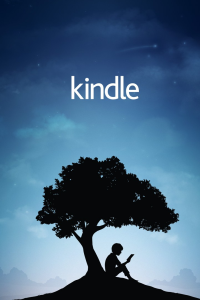 Kindle Edition
Format: Digital Download
Language: English


Add to My Collection
Format:
Audio Book: Cassette
Cover by:
Boris Vallejo
Language:
English
Published by:
Simon & Schuster Audio
Narrated by:
James Doohan
,
Leonard Nimoy
ISBN-10: 067166865X
ISBN-13: 978-0671668655
Published On: 1988-08-16


Add to My Collection
Format:
Hardcover
Cover by:
Boris Vallejo
Language:
English
Length: 141


Add to My Collection
Format:
Paperback
Cover by:
Boris Vallejo
Language:
English
Published by:
Pocket Books
ISBN-10: 0671038516
ISBN-13: 978-0671038519
Length: 191
Published On: 1999-08-16


Add to My Collection
Format:
Paperback
Cover by:
Boris Vallejo
Language:
English
Published by:
Pocket Books
ISBN-10: 067160550X
ISBN-13: 978-0671605506
Published On: 1985-08-02