Add to My Collection
Format:
Paperback
Cover by:
Harmony Becker
Language:
English
ISBN-10: 1603094504
ISBN-13: 978-1603094504
Length: 192
Published On: 2019-07-16
Franchise:
Star Trek: The Original Series
Storyline:
Memorial Books
Buy on Amazon.com
Buy On BarnsAndNoble.com
Buy On Books-A-Million.com
Wikipedia.org
Find on E-Bay
A stunning graphic memoir recounting actor/author/activist George Takei's childhood imprisoned within American concentration camps during World War II. Experience the forces that shaped an American icon — and America itself — in this gripping tale of courage, country, loyalty, and love.
George Takei has captured hearts and minds worldwide with his captivating stage presence and outspoken commitment to equal rights. But long before he braved new frontiers in Star Trek, he woke up as a four-year-old boy to find his own birth country at war with his father's — and their entire family forced from their home into an uncertain future.
In 1942, at the order of President Franklin D. Roosevelt, every person of Japanese descent on the west coast was rounded up and shipped to one of ten "relocation centers," hundreds or thousands of miles from home, where they would be held for years under armed guard.
They Called Us Enemy is Takei's firsthand account of those years behind barbed wire, the joys and terrors of growing up under legalized racism, his mother's hard choices, his father's faith in democracy, and the way those experiences planted the seeds for his astonishing future.
What is American? Who gets to decide? When the world is against you, what can one person do? To answer these questions, George Takei joins co-writers Justin Eisinger & Steven Scott and artist Harmony Becker for the journey of a lifetime.
Other Editions: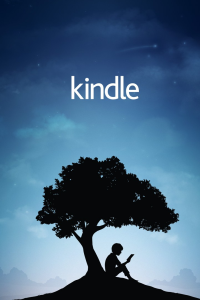 Kindle Edition
Format: Digital Download
Language: English


Add to My Collection
The New York Times bestselling graphic memoir from actor/author/activist George Takei returns in a deluxe hardcover edition with bonus material! Experience the forces that shaped an American icon -- and America itself -- in this gripping tale of courage, country, loyalty, and love.
Format:
Hardcover
Language:
English
Published by:
Top Shelf Productions
On The Cover:
ISBN-13: 978-1603094702
Length: 224
Published On: 2020-07-21
MSRP: $29.99


Add to My Collection
Ein dunkles Kapitel der US-Geschichte: In dieser beeindruckenden Graphic Novel schildert George Takei seine Erlebnisse in jenen Internierungslagern, die von den USA im 2. Weltkrieg für den Teil der Bevölkerung mit japanischen Wurzeln eingerichtet wurden. Die Welt des vierjährigen George verändert sich von dem einen Moment auf den anderen, als sich eines Morgens sein Heimatland im Krieg mit dem seines Vaters befindet. Seine ganze Familie? Plötzlich DER FEIND. All diese Erlebnisse, die Takei zu demjenigen machten, der er nun ist: Ein weltbekannter Bürgerrechts-Aktivist, Autor und beliebter Schauspieler. Die Graphic Novel, kreiert von Takei und den Co-Autoren Justin Eisinger, Steven Scott sowie Zeichnerin Harmony Becker, liefert Antworten zu Fragen, die gerade im heutigen Amerika, geprägt durch neu aufflammende Konflikte innerhalb der Gesellschaft und mit anderen Nationen, wichtiger sind denn je: Was ist ein US-Amerikaner? Wer entscheidet dies? Wenn die Welt sich gegen dich wendet: Was kann ein einzelner Mensch bewirken?
Format:
E-Book
Language:
German
Published by:
Cross Cult
Length: 208
Published On: 2020-05-13
MSRP: $13.99


Add to My Collection
Format:
Paperback
Language:
Spanish
Published by:
Top Shelf Productions
ISBN-10: 1603094830
ISBN-13: 978-1603094832
Length: 208
Published On: 2020-06-02
MSRP: $19.99