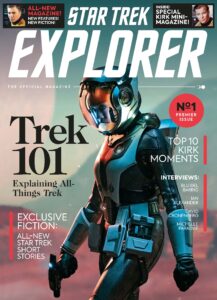 Add To Collection
Format:
Magazine
Published by:
Titan Publishing Group
Published On: 2021-11-03
MSRP: $9.99
Buy on Amazon.com
Find on E-Bay
STAR TREK EXPLORER THE OFFICIAL MAGAZINE LAUNCHES A NEW ERA OF BELOVED SHOW! Featuring exclusive interviews with the cast and crew of Star Trek series as well as behind-the-scenes content you won't find anywhere else! This new magazine will also feature Star Trek exclusive fiction! Plus much more!
Includes two original short stories:
"All That Most Maddens and Torments" by Christopher Cooper,
"Q and False" by Lisa Klink
Other Editions: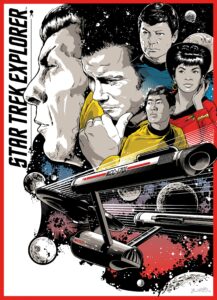 FOC Variant


Add To Collection
Published On: 2021-11-03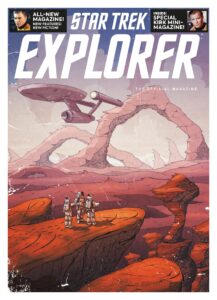 Add To Collection
Format:
Magazine
Language:
English
Published by:
Titan Publishing Group
Published On: 2021-11-03
MSRP: $9.99