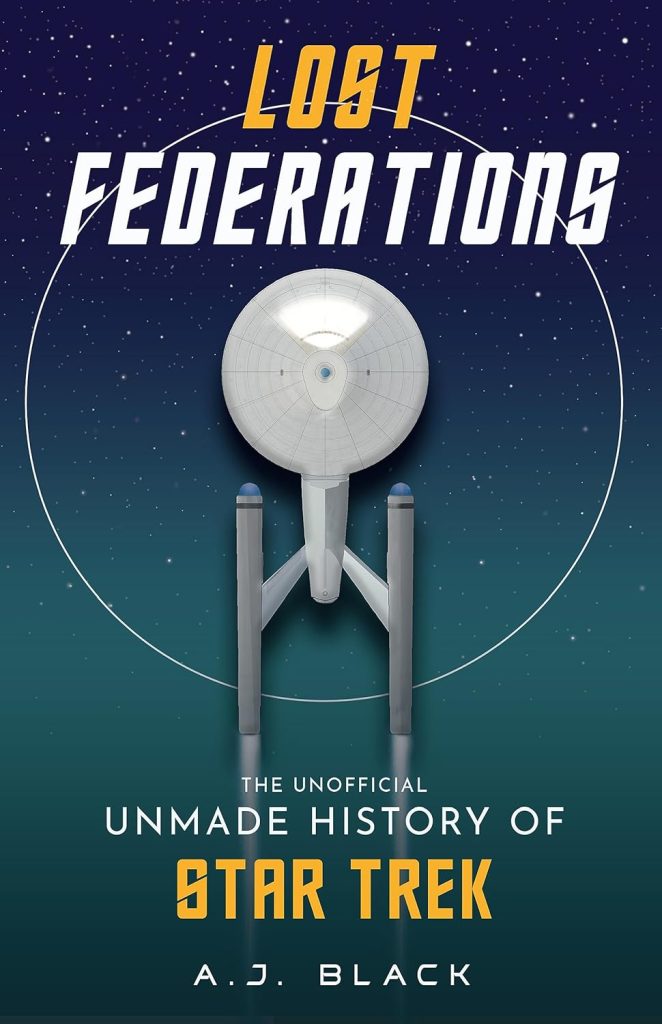 Out today: "Lost Federations: The Unofficial Unmade History of Star Trek", by A.J. Black.
SPACE. THE FINAL FRONTIER. THESE WERE ALMOST THE VOYAGES OF THE STARSHIP ENTERPRISE.

We think we know the history of Star Trek. Born at the height of 1960s popular culture, the five-year mission of Captain James T. Kirk and his crew faced early cancellation, bounced back with a series of beloved movies in the 1980s and gave way to a fleet of successful sequels and spin-offs that kept on exploring strange new worlds.

In Lost Federations: The Unofficial Unmade History of Star Trek, author A. J. Black tells a different story. This is an alternate history of the franchise, one filled with roads not taken, from early 1960s feature-films and spin-offs, the original sequel Star Trek: Phase II in the 1970s, via epic planned movies such as Planet of the Titans and into many untold episodes, arcs and character stories from The Next Generation, Deep Space Nine and Voyager, all the way through to the modern era.

Bringing together pre-existing material over decades for the first time in one space, plus some new reflections from Star Trek writers and analysis of how it all fits into the wider cultural trends of the last sixty years, Lost Federations invites you to boldly explore a history you may not already know . . .
Buy on Amazon.com
Buy On Books-A-Million.com

Buy On Book Depository.com

Find on E-Bay