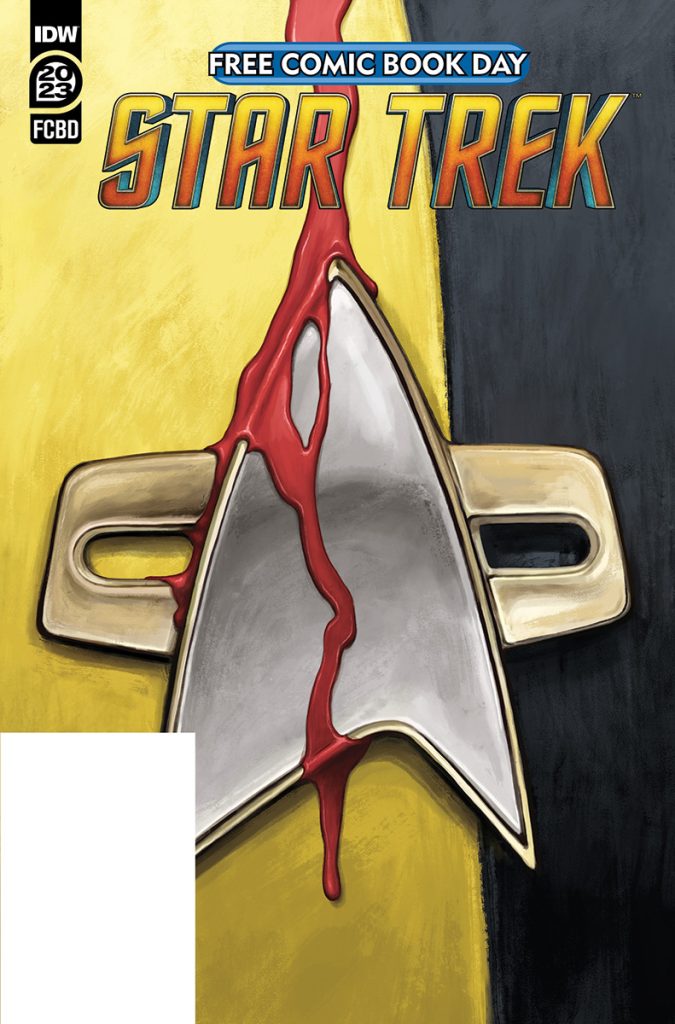 Out today is a FREE comic book : "FCBD 2023 Star Trek Day of Blood", by Christopher Cantwell and Collin Kelly and Jackson Lanzing.
To boldly go, join us for the exclusive prelude to IDW's FIRST Star Trek Summer Crossover Event as STAR TREK and STAR TREK: DEFIANT collide in STAR TREK: DAY OF BLOOD!
But that's not all! Join the crew of STAR TREK: LOWER DECKS as they take to the holodeck, enjoying some much-needed recreational time-until a bloodthirsty visitor joins in on their games…
You can pick up a copy of it by visiting your local comic shop and asking them for a copy!
Buy on Amazon.com
Buy On Books-A-Million.com

Buy On Book Depository.com

Find on E-Bay