Add to My Collection
Format:
Paperback
Language:
English
Published by:
Jacob Brown Media Group
On The Cover:
ISBN-13: 978-0989238151
Length: 708
Published On: 2014-06-05
Franchise:
Star Trek: The Original Series
Storyline:
Behind The Scenes and Making Of
Buy on Amazon.com
Buy On BarnsAndNoble.com
Buy On Books-A-Million.com
Wikipedia.org
Find on E-Bay
SATURN AWARD WINNING BOOK! The second installment of the These Are the Voyages, TOS trilogy. Now, travel back to 1967, with Star Trek entering its second season on NBC as the incredible, in depth, behind-the-scenes story gets even more remarkable. For Gene Roddenberry and his talented team, launching Star Trek was nearly an impossible task. Keeping it on the air was even harder. Learn why Leonard Nimoy almost didn't return for Season Two. Explore why Lucille Ball, whose Desilu Productions, had gambled big on financing Star Trek, would lose her studio. Discover the real reason producer Gene Coon suddenly quit in the middle of the second year. Find out about the unproduced episodes written by renowned science fiction masters. Read the memos from Roddenberry and his staff, and NBC, concerning all 26 Season Two episodes. Witness the continuing deception by the network over the show's ratings, and how the fans took on a corporate giant to save their favorite series. Early Reviews: "Compelling, page-turning … the most important book of Star Trek journalism ever done and is just as gripping as [Marc Cushman's] look at the shows and launch of the first season." – Jeff Bond, Editor, Geek Magazine "With These Are the Voyages – TOS: Season Two, author Marc Cushman has topped his amazing predecessor!" – Scott Mantz, Access Hollywood "You can trust these books! You won't be reading a P.R. man's spins. This is honest and this is how it was being there making Star Trek." – Walter Koenig (Chekov).
Other Editions: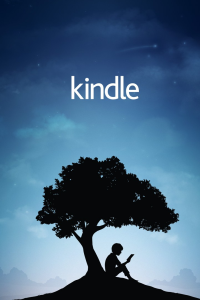 Kindle Edition
Format: Digital Download
Language: English


Add to My Collection
Format:
Hardcover
Language:
English
Published by:
Jacobs Brown Press
ISBN-10: 0989238148
ISBN-13: 978-0989238144
Length: 688
Published On: 2014-03-01