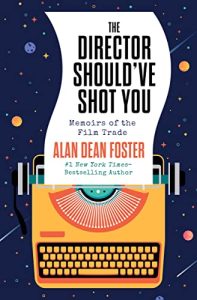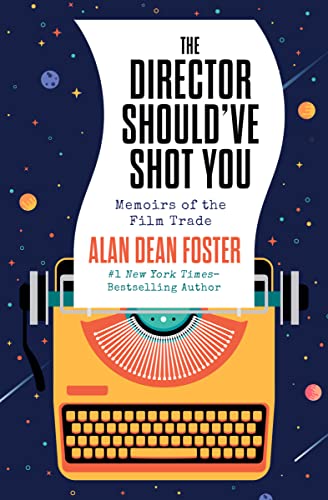 Add To Collection
Format:
E-Book
Language:
English
Published by:
Open Road Media Sci-Fi & Fantasy
ISBN-13: 978-1504085083
Published On: 2023-06-20
MSRP: $11.99
Buy on Amazon.com
Buy On BarnsAndNoble.com
Buy On Bookshop.com
Buy On Books-A-Million.com
Wikipedia.org
Find on E-Bay
The #1 New York Times–bestselling prolific author recounts his storied career as one of the top novelizers of films and television in Hollywood.
Author Alan Dean Foster is a Grand Master of Media Tie-In Fiction. He has written both original tie-ins and script novelizations since the 1970s, bringing his straightforwardness—a favorite to readers but a nuisance to directors—to his many projects. For Foster, Hollywood is a unique world that has allowed him to chat with Catwoman, ask out Diana Rigg, attend a movie screening with Alice Cooper, and have burgers and milkshakes with John Carpenter. To think, he was almost a lawyer . . .
In The Director Should've Shot You, Foster shares all the colorful stories behind his adaptations of films, TV shows, and video games. He had the honor of working on big-name properties like Star Trek, Terminator, and The Thing. He served as ghost writer for the novelization of the original Star Wars and got to write the sequel—sort of. There are, of course, his lesser-known works, like an adaptation of the special two-part abortion episode of Maude . . . that never made it to print. And in between his work for Hollywood, he managed to become a hugely successful science fiction and fantasy author with series like the Adventures of Pip & Flinx and the Icerigger Trilogy
With humor and wit, Foster retraces his path to "Grand Master," with all the successes, disappointments, and lumps he's taken along the way. In the process, he shines a spotlight on the unusual world of studio marketing in Hollywood. The result is a memoir that will have you looking at some of your favorite films in a whole new light.
Praise for The Director Should've Shot You
"Foster puts all this down in easygoing prose that . . . is quite readable. . . . I can't see how this book could not be a must-read, and indeed, it is must reading, pure and simple." —The Bedlam Files