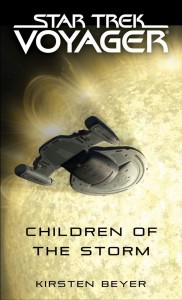 by:
Michael Stetson


Add To Collection
Format:
Paperback
Language:
English
Published by:
Pocket Books
ISBN-10: 1451607180
ISBN-13: 978-1451607185
Length: 432
Published On: 2011-05-31
Buy on Amazon.com
Buy On BarnsAndNoble.com
Buy On Bookshop.com
Buy On Books-A-Million.com
Wikipedia.org
Find on E-Bay
"YOU WERE TOLD NOT TO RETURN TO OUR SPACE."
Little is known about the Children of the Storm—one of the most unique and potentially dangerous species the Federation has ever encountered. Non-corporeal and traveling through space in vessels apparently propelled by thought alone, the Children of the Storm at one time managed to destroy thousands of Borg ships without firing a single conventional weapon.
Now in its current mission to the Delta Quadrant, Captain Chakotay and Fleet Commander Afsarah Eden must unravel whythree Federation starships—the U.S.S. Quirinal, Planck, and Demeter—have suddenly been targeted without provocation and with extreme prejudice by the powerful Children of the Storm . . . with thousands of Starfleet lives at stake from an enemy that the Federation can only begin to comprehend. . . .
Other Editions: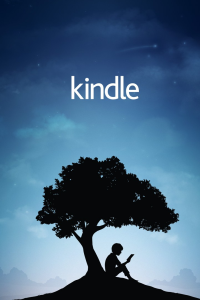 Kindle Edition
Format: Digital Download
Language: English


Add To Collection
Format:
Paperback
Language:
German
Published by:
Cross Cult
ISBN-13: 978-3864254246
Length: 380
Published On: 2015-09-28