Add to My Collection
Format:
Paperback
Cover by:
Photograph
Language:
English
Published by:
Pocket Books
On The Cover:
ISBN-13: 978-0671520984
Length: 256
Published On: 1996-08-01
Franchise:
Star Trek: The Next Generation
Storyline:
Essays On Star Trek
Buy on Amazon.com
Buy On BarnsAndNoble.com
Buy On Books-A-Million.com
Wikipedia.org
Find on E-Bay
In Make It So: Leadership Lessons from Star Trek: The Next Generation, Wess Roberts and coauthor Bill Ross take their inspiration from today's most striking and most popular vision of the future — Star Trek — an unprecedented television, feature film and publishing phenomenon. From the top-rated television series Star Trek: The Next Generation, Roberts and Ross find a new symbol for successful leadership: Captain Jean-Luc Picard.
As entertaining as it is useful, Make It So captures the mythos of Star Trek: The Next Generation as it delivers dramatically rich lessons on leadership, including the importance of the ability to focus on a single "mission," effective communication, teamwork, honor . . . and other important concepts. The examples are taken from the on-screen adventures of Captain Picard and the Starship EnterpriseTM, but the lessons and the benefits are real — and can be applied to everyday situations where the goal is the kind of high-performance organization embodied by the crew of the U.S.S. EnterpriseTM 1701-D.
Sure to appeal to Star Trek enthusiasts and serious students of leadership alike, Make It So is the most exciting business book on the shelves — the one book that shows the future of modern leadership while giving managers the tools they need for success today!
Other Editions: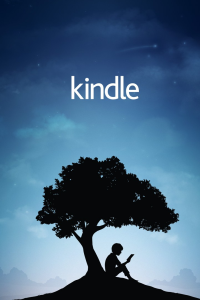 Kindle Edition
Format: Digital Download
Language: English


Add to My Collection
Format:
Hardcover
Cover by:
Photograph
Language:
English
Published by:
Pocket Books
On The Cover:
Length: 242
Published On: 1995-09-01