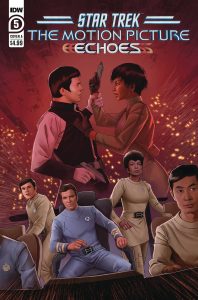 Cover A by:
Jake Bartok


Add To Collection
Language:
English
Published by:
IDW Publishing
Diamond Distributing Code:
JUL231231
Published On: 2023-09-13
MSRP: $4.99 USD
Buy on Amazon.com
Find on E-Bay
Peace hangs in the balance with Akris and the Romulans' plans to test the devastating Nightbringer weapon on an innocent population and with the Enterprise crew's actions treading the line of the Federation-Romulan peace treaty. Meanwhile, Nyota has gone rogue after finding the crew's actions too passive for her liking. Can Nyota and Kirk set aside their differences to ensure a peaceful resolution and avoid sparking the next intergalactic war? Find out in the finale of Star Trek: The Motion Picture: Echoes!
Previews
Reviews
Other Editions: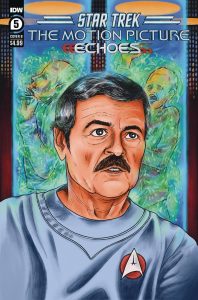 Cover B by:
Alexandra Beguez


Add To Collection
Format:
Comic Book (Single Issue)
Language:
English
Published by:
IDW Publishing
Diamond Distributing Code:
JUL231232
Published On: 2023-09-13
MSRP: $4.99 USD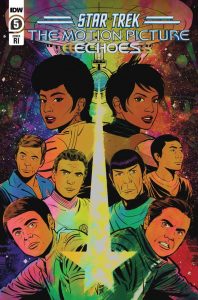 Cover C by:
Nickolej Villiger


Add To Collection
Format:
Comic Book (Single Issue)
Language:
English
Published by:
IDW Publishing
Diamond Distributing Code:
JUL231233
Length: 28
Published On: 2023-09-13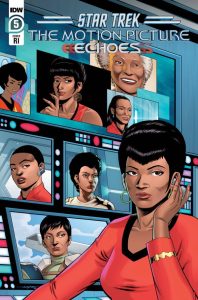 Cover D by:
Butch K. Mapa


Add To Collection
Format:
Comic Book (Single Issue)
Language:
English
Published by:
IDW Publishing
Diamond Distributing Code:
JUL231234
Length: 28
Published On: 2023-09-13