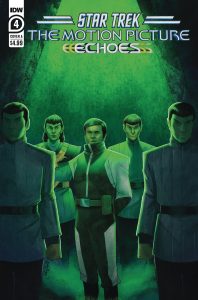 Cover A by:
Jake Bartok


Add To Collection
Format:
Comic Book (Single Issue)
Language:
English
Published by:
IDW Publishing
Diamond Distributing Code:
MAY231403
Published On: 2023-08-09
MSRP: $4.99 USD
Buy on Amazon.com
Find on E-Bay
Tensions are at an all-time high with Chekov in a dire medical state while his evil doppelgänger, Akris, is supplying the Romulans with the Nightbringer weapon. The Enterprise crew's mission is clear: infiltrate the Romulan dreadnought and destroy the Nightbringer before Akris can bring the destruction he's inflicted upon his universe into theirs. But can Kirk and Nyota set their differences aside to ensure a peaceful resolution and avoid sparking a war with the Romulans?
Discussions
Previews
Reviews
Other Editions: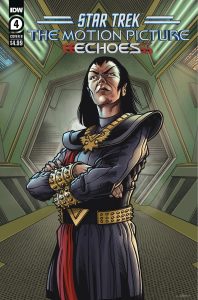 Cover B by:
James Gray


Add To Collection
Format:
Comic Book (Single Issue)
Language:
English
Published by:
IDW Publishing
Diamond Distributing Code:
MAY231404
Published On: 2023-08-09
MSRP: $4.99 USD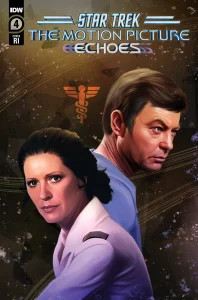 Cover C by:
Steffi Hochreigl


Add To Collection
Format:
Comic Book (Single Issue)
Language:
English
Published by:
IDW Publishing
Diamond Distributing Code:
MAY231405
Published On: 2023-08-09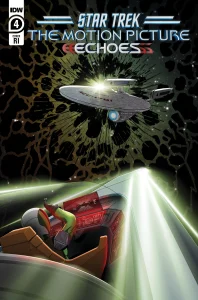 Cover D by:
Aaron Harvey


Add To Collection
Format:
Comic Book (Single Issue)
Language:
English
Published by:
IDW Publishing
Diamond Distributing Code:
MAY231406
Published On: 2023-08-09