Add to My Collection
Format:
Paperback
Cover by:
Boris Vallejo
Language:
English
Published by:
Pocket Books
ISBN-10: 0671640496
ISBN-13: 978-0671640491
Length: 402
Published On: 1987-07-01
MSRP: $3.95
Franchise:
Star Trek: The Original Series
Storyline:
N/A
Buy on Amazon.com
Buy On BarnsAndNoble.com
Buy On Books-A-Million.com
Wikipedia.org
Find on E-Bay
In the twenty-first century: Years before the formal first contact that would be recorded in Earth's history, a Vulcan space vessel crash-lands in the South Pacific, forcing humanity to decide whether to offer the hand of friendship, or the fist of war. Complicating matters is a second visitation: a group of people from two hundred years in the future, who serve on a starship called Enterprise….
In the twenty-third century: A new novel called Strangers from the Sky reveals the truth about this heretofore unknown first contact. Reading the novel leads to nightmares that torment Admiral James T. Kirk — dreams of his dead comrades, Gary Mitchell, Lee Kelso, and Elizabeth Dehner, from his earliest days aboard the U.S.S. Enterprise visions of a forgotten past in which he somehow changed the course of history and destroyed the Federation before it began.
Sources
Other Editions: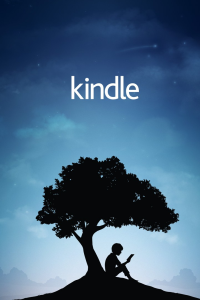 Kindle Edition
Format: Digital Download
Language: English


Add to My Collection
Format:
Paperback
Cover by:
Boris Vallejo
Language:
German
Published by:
Heyne
Length: 480
Published On: 1991-01-01
MSRP: $14.80 (DM)


Add to My Collection
Format:
Paperback
Language:
English
Published by:
Pocket Books
ISBN-10: 0671640496
ISBN-13: 978-0671640491
Length: 402
Published On: 1987-07-01


Add to My Collection
Format:
Audio Book: Cassette
Language:
English
Published by:
Simon & Schuster Audio
Narrated by:
George Takei
,
Leonard Nimoy
ISBN-10: 0671647180
ISBN-13: 978-0671647186
Published On: 1987-09-15


Add to My Collection
Format:
Hardcover
Cover by:
Boris Vallejo
Language:
English
Published by:
Pocket Books
Length: 310
Published On: 1987-01-01
MSRP: $5.98


Add to My Collection
Format:
Paperback
Cover by:
Jerry Vanderstelt
Language:
English
Published by:
Pocket Books
ISBN-10: 1416524630
ISBN-13: 978-1416524632
Length: 402
Published On: 2006-08-01
MSRP: $4.99