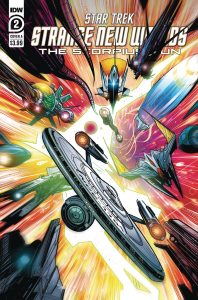 Cover A by:
Angel Hernandez


Add To Collection
Format:
Comic Book (Single Issue)
Language:
English
Published by:
IDW Publishing
Diamond Distributing Code:
JUL231243
Published On: 2023-10-04
MSRP: $3.99 USD
Buy on Amazon.com
Find on E-Bay
Let the race begin! After entering a crime lord's starship competition to save an innocent pilot, the U.S.S. Enterprise jets through a gauntlet of dangerous environments in the unexplored Scorpius sector. But cosmic storms and sentient ship-eating asteroids aren't the only obstacles the crew will have to survive!
Other Editions: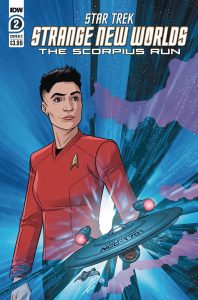 Cover C by:
Megan Levens


Add To Collection
Format:
Comic Book (Single Issue)
Language:
English
Published by:
IDW Publishing
Diamond Distributing Code:
JUL231245
Published On: 2023-10-04
MSRP: $3.99 USD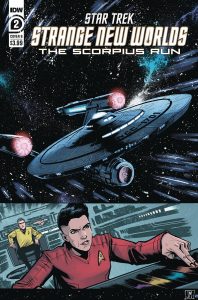 Cover B by:
Justin Mason


Add To Collection
Format:
Comic Book (Single Issue)
Language:
English
Published by:
IDW Publishing
Diamond Distributing Code:
JUL231244
Published On: 2023-10-04
MSRP: $3.99 USD