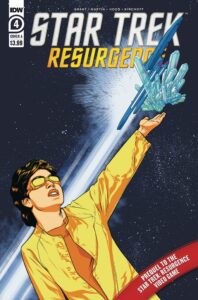 Cover A


Add To Collection
Format:
Comic Book (Single Issue)
Cover by:
Josh Hood
Language:
English
Published by:
IDW Publishing
Diamond Distributing Code:
DEC221427
Published On: 2023-02-15
MSRP: $3.99 USD
Buy on Amazon.com
Find on E-Bay
The chase is on! With the Talarians hot on their tail, the Resolute crew has set course for Federation space in a desperate race against time. But with the dilithium refining process keeping the Resolute at impulse power, Solano is faced with two options: spend time reinstalling the old dilithium matrix or finish the refining process and use Dr. Brahms' new experimental matrix.
Previews
Reviews
Other Editions: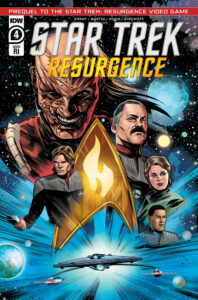 Retail Incentive


Add To Collection
Format:
Comic Book (Single Issue)
Cover by:
Angel Hernandez
Language:
English
Published by:
IDW Publishing
Published On: 2023-02-15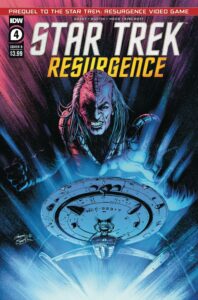 Cover B


Add To Collection
Format:
Comic Book (Single Issue)
Cover by:
Gavin Smith
Language:
English
Published by:
IDW Publishing
Diamond Distributing Code:
DEC221428
Published On: 2023-02-15
MSRP: $3.99 USD