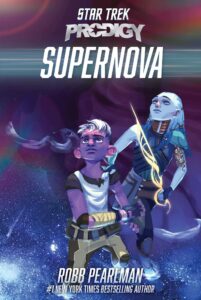 by:
Alecia Doyley


Add To Collection
Format:
Hardcover
Language:
English
Published by:
Simon Spotlight
ISBN-10: 1665925434
ISBN-13: 978-1665925433
Length: 160
Published On: 2023-01-17
MSRP: $17.99
Buy on Amazon.com
Buy On BarnsAndNoble.com
Buy On Bookshop.com
Buy On Books-A-Million.com
Wikipedia.org
Find on E-Bay
Star Trek: Prodigy is a brand-new animated series streaming on Paramount+ and soon to air on Nickelodeon! In this middle grade adventure based on the Star Trek: Prodigy video game, Dal and Gwyn must rescue their missing crewmates.
When the Protostar crash-lands in a peculiar star system, the crew ends up separated and Dal and Gwyn must work together to find their missing crewmates. They don't have much time, though: the nearby star is destabilized and in danger of creating a supernova. Then Dal and Gwyn discover evil droids patrolling the area, and they look just like the Watchers back in Tars Lamora. How will Dal and Gwyn confront this nightmare from their past…and prevent an explosion in their near future?
Other Editions: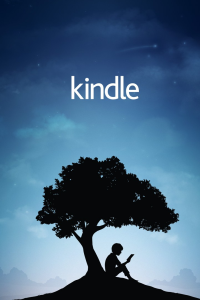 Kindle Edition
Format: Digital Download
Language: English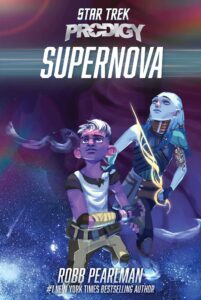 Add To Collection
Format:
Paperback
Language:
English
Published by:
Simon Spotlight
ISBN-10: 1665925426
ISBN-13: 978-1665925426
Length: 160
Published On: 2023-01-17
MSRP: $6.99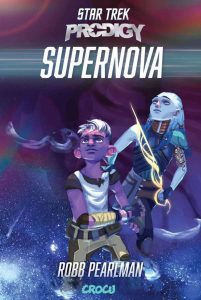 Add To Collection
Format:
Paperback
Language:
German
Published by:
Cross Cult
ISBN-13: 978-3-98743-071-8
Length: 192
Published On: 2023-04-03
MSRP: $14,00 €