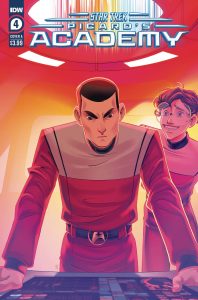 Cover A by:
Sweeney Boo


Add To Collection
Format:
Comic Book (Single Issue)
Language:
English
Published by:
IDW Publishing
Diamond Distributing Code:
OCT231341
Published On: 2024-01-03
MSRP: $3.99 USD
Buy on Amazon.com
Find on E-Bay
Time's up! It's Evasive Maneuvers exam day, the only shot Picard has at graduating early… and getting off Earth and far away from home. He's as ready as he can be and actually feels like he can trust some of his group partners. But little does he know, their first test in space will bring an unexpected challenge-one the cadets would never find in their textbooks!
Other Editions: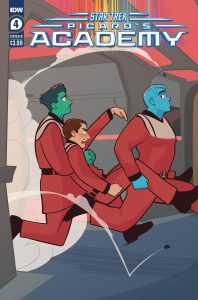 Cover B by:
O'Neill Jones


Add To Collection
Format:
Comic Book (Single Issue)
Language:
English
Published by:
IDW Publishing
Published On: 2024-01-03
MSRP: $OCT231342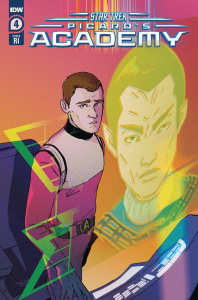 Cover C1:10 Incentive by:
Liana Kangas


Add To Collection
Format:
Comic Book (Single Issue)
Published by:
IDW Publishing
Diamond Distributing Code:
OCT231343
Published On: 2024-01-03