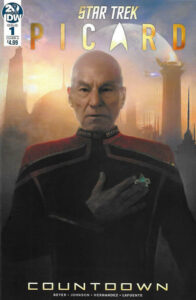 Add To Collection
Format:
Comic Book (Single Issue)
Language:
English
Published by:
IDW Publishing
On The Cover:
SEP190652
Length: 36
Published On: 2019-11-27
MSRP: $4.99 USD
Buy on Amazon.com
Find on E-Bay
You've seen the trailer… now, witness the events leading to CBS All Access's Picard. Before he retired to his vineyard, Jean-Luc Picard was the most decorated admiral in Starfleet. Then one mission changed his life forever. The Countdown starts here!
Other Editions: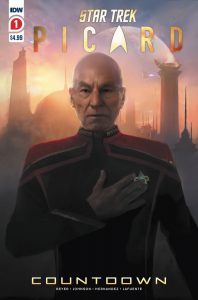 by:
Angel Hernandez


Add To Collection
Format:
Comic Book (Single Issue)
Language:
English
Published by:
IDW Publishing
On The Cover:
OCT199135
Published On: 2020-01-29
MSRP: $4.99 USD