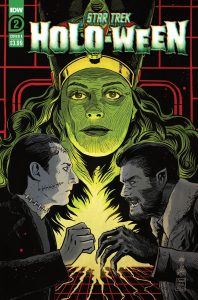 Cover A


Add To Collection
Format:
Comic Book (Single Issue)
Language:
English
Published by:
IDW Publishing
Published On: 2023-10-11
MSRP: $3.99 USD
Buy on Amazon.com
Find on E-Bay
The exciting weekly Star Trek horror event continues through all of October! Redjac-posing as Jack the Ripper-has infiltrated the Enterprise-D and taken control of the holodeck, luring unsuspecting victims and feeding on their fear. Not to mention Redjac has turned Data into a monstrous incarnation of Frankenstein. With more and more crewmates falling victim, Captain Picard and his crew decide to fight fear with fear and turn themselves into classic Terran monsters to confront Redjac.
Other Editions: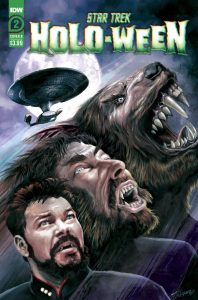 Cover B


Add To Collection
Format:
Comic Book (Single Issue)
Language:
English
Published by:
IDW Publishing
Published On: 2023-10-11
MSRP: $3.99 USD