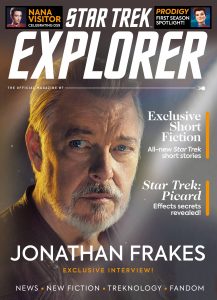 Newsstand Edition


Add To Collection
Format:
Magazine
Cover by:
Photograph
Language:
English
Published by:
Titan Books
On The Cover:
FEB231009
Published On: 2023-04-19
MSRP: $9.99 USD
Buy on Amazon.com
Find on E-Bay
STAR TREK: PICARD – behind-the-scenes secrets from the final series revealed!
PLUS – a look back at the first season of Star Trek, featuring an extended interview with Nana Visitor.
STAR TREK: DEEP SPACE NINE 30TH ANNIVERSARY- the celebration continues…
EXCLUSIVE NEW FICTION, ALL-STAR INTERVIEWS, AND MUCH MORE!
Other Editions: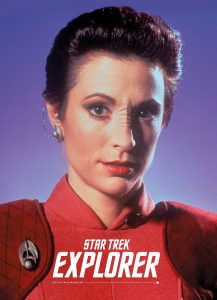 PX Edition


Add To Collection
Format:
Magazine
Cover by:
Photograph
Language:
English
Published by:
Titan Books
On The Cover:
FEB231010
Published On: 2023-04-19
MSRP: $9.99 USD