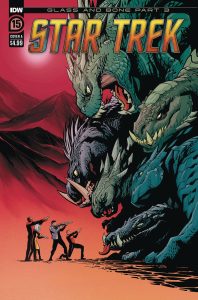 Cover A by:
Marcus To


Add To Collection
Format:
Comic Book (Single Issue)
Language:
English
Published by:
IDW Publishing
Diamond Distributing Code:
OCT231331
Published On: 2023-12-20
MSRP: $4.99 USD
Buy on Amazon.com
Find on E-Bay
Prepared to do whatever it takes to make peace with the war-worshipping Tzenkethi and outmaneuver the Romulan Empire as their ally, Captain Sisko and his crew work alongside Tzenkethi warleader Kav'ka and Romulan Magistrex T'Galatheon to ready capitol defenses in preparation for the deadly Festival of Supremacy. But Sisko soon learns that Federation ideals won't come naturally to the reptilian species that praises survival of the fittest over all. Can Sisko keep his crew alive, impress the Tzenkethi Autarch, and keep the Romulans from convincing warmongers that they reign supreme?
Other Editions: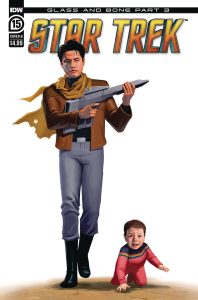 Cover B by:
Chris Fenoglio


Add To Collection
Format:
Comic Book (Single Issue)
Language:
English
Published by:
IDW Publishing
Diamond Distributing Code:
OCT231332
Published On: 2023-12-20
MSRP: $4.99 USD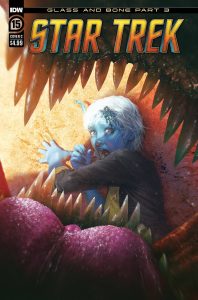 Cover C by:
Rahzzah Murdock


Add To Collection
Format:
Comic Book (Single Issue)
Language:
English
Published by:
IDW Publishing
Diamond Distributing Code:
OCT231333
Published On: 2023-12-20
MSRP: $4.99 USD