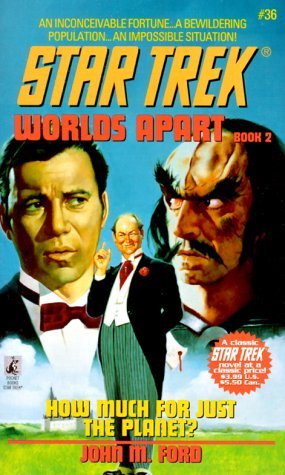 Deep Space Spines has a review up for "Star Trek: 36 Worlds Apart Book 2: How Much for Just the Planet?":
How Much for Just the Planet? serves up blue orange juice and inflatable rubber starships straight out the gate and only gets weirder from there. If you're looking for the wackiest, goofiest, zaniest, most out-there Star Trek there is to be had, then you can stop drillin', 'cause you struck oil. The only previous novel it has anything even remotely in common with is Ishmael, and even then, that's only in the sense that there is absolutely no way, in this day and age when publishers are supremely and exclusively concerned with The Brand, that it would ever get published today. John M. Ford's second and final Trek book is daring, clever, silly, wildly original, and like no Star Trek adventure before it or since.

I also do not like it very much.