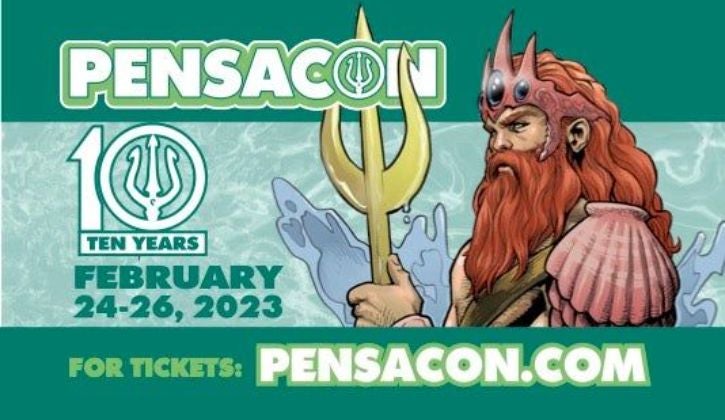 Pensacon 2023 is happening this week, and a couple Trek authors will be in attendance!
Pensacon 2023 will take place from Friday, February 24 to Sunday, February 26, 2023. The primary convention venue, the Pensacola Bay Center, is where ticketing, celebrity autographs and photo ops, and the vendor floor will be located.

Other official venues include the Wright Place, Rex Theatre, the Clark Family Cultural Center, Museum of Commerce, and Seville Quarter.

Most official events and activities will take place from 1-8pm Friday, 10am-6pm Saturday and 10am-5pm Sunday. See the Venues page for specific venue hours and other details, and make sure you have the official Pensacon app on your smartphone during the convention.