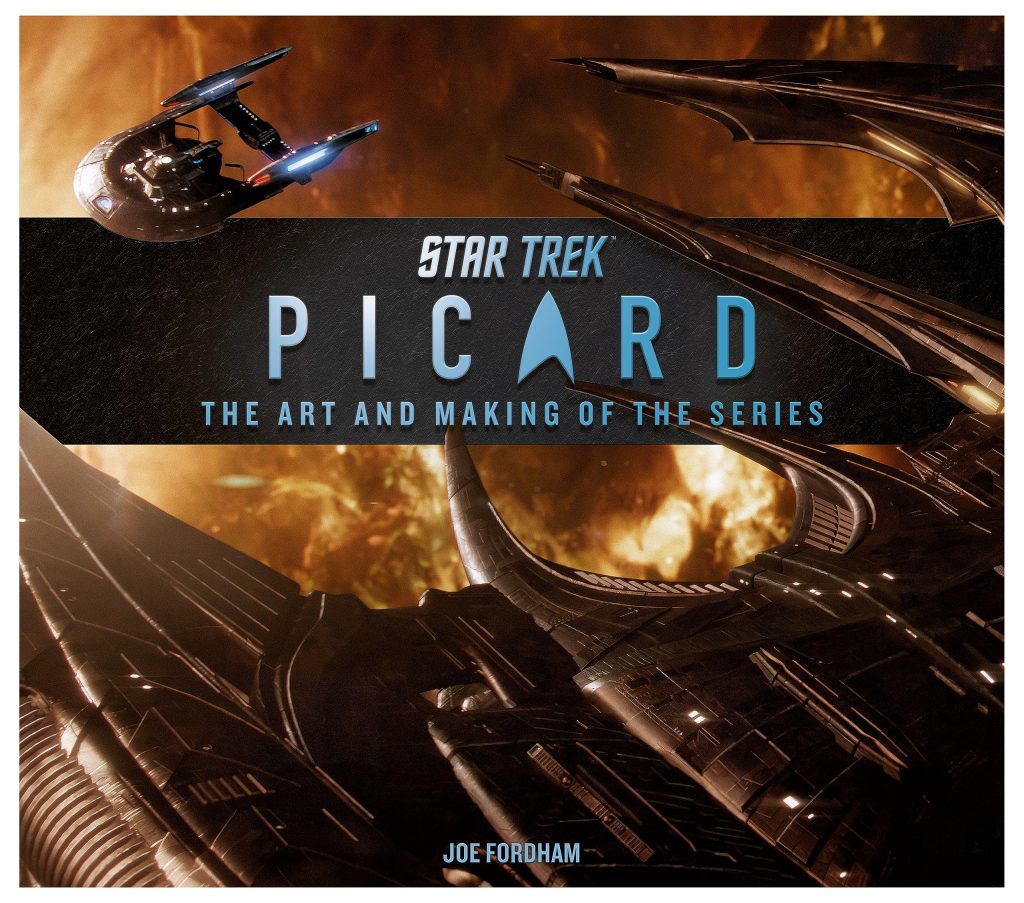 Star Trek: Picard: The Art and Making of the Series by Joe Fordham has been added to the Star Trek Book Club!
An in-depth look at the making of Star Trek: Picard, a three-season spin-off of Star Trek: The Next Generation, and a must-have for all Star Trek fans.

Star Trek: Picard stars Patrick Stewart, reprising his role as Jean-Luc Picard from Star Trek: The Next Generation. The book explores each of the three separate season-long narratives, which tell the story of Picard in later years, as he is brought out of retirement on his family chateau to face old enemies such as the Borg, take command of a new starship, and ultimately reconcile with his past.

New characters such as Doctor Jurati (Alison Pill), Cristóbal Rios (Santiago Cabrera), Soji (Isa Briones) and Elnor (Evan Evagora) feature alongside appearances by old enemies and friends, such as Will Riker (Jonathan Frakes), Deanna Troi (Marina Sirtis), the Borg Queen (Annie Wersching), Guinan (Whoopi Goldberg), Data (Brent Spiner), and Q (John de Lancie). Season 3 sees a full-scale Next Generation reunion, featuring Worf (Michael Dorn), Dr. Beverley Crusher (Gates McFadden), and Geordi La Forge (LeVar Burton).

Alongside interviews with showrunners, writers, cast, and crew, discussing concepts and character arcs, "Spotlight" features explore makeup, costumes, art, and visual effects. A final section features reflections on the much-beloved character from its original incarnation in Star Trek: Next Generation through to its final satisfying conclusion.

This beautifully illustrated hardback, featuring behind-the-scenes and on-set photography, and a range of production art, is an in-depth exploration of a hugely popular and seminal Star Trek character.
The book is currently scheduled to be published on September 19, 2023