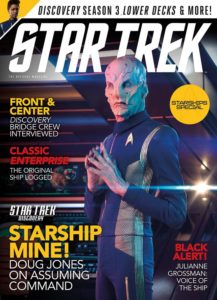 Add To Collection
Format:
Magazine
Language:
English
Published by:
Titan Publishing Group
Published On: 2020-10-14
MSRP: $9.99
Buy on Amazon.com
Find on E-Bay
DIG INTO STAR TREK: DISCOVERY!
We turn the spotlight on the U.S.S. Discovery bridge crew, from Saru (Doug Jones), to Bryce (Ronnie Rowe Jr.), and beyond.
We also dive into the ship's computer voice JULIANNE GROSSMAN, and take a look at the efforts to document and draw the original Star Trek starship, the U.S.S. Enterprise!
Other Editions: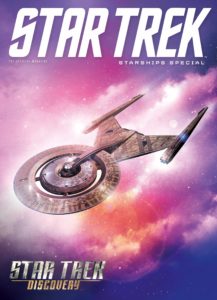 Add To Collection
Format:
Magazine
Language:
English
Published by:
Titan Publishing Group
Published On: 2020-10-14
MSRP: $9.99