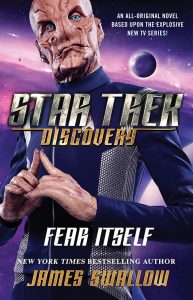 Add To Collection
Format:
Paperback
Language:
English
Published by:
Pocket Books
On The Cover:
Length: 305
Published On: 2018-06-05
Buy on Amazon.com
Buy On BarnsAndNoble.com
Buy On Bookshop.com
Buy On Books-A-Million.com
Wikipedia.org
Find on E-Bay
Lieutenant Saru is a Kelpien, a member of a prey species born on a world overrun by monstrous predators…and a being who very intimately understands the nature of fear. Challenged on all sides, he is determined to surpass his origins and succeed as a Starfleet officer aboard the U.S.S. Shenzhou. But when Saru breaks protocol in order to prove himself to his crewmates, what begins as a vital rescue mission to save a vessel in distress soon escalates out of control. Forced into a command role he may not be ready for, Saru is caught between his duty and the conflicting agendas of two antagonistic alien races. To survive, he will need to seek a path of peace against all odds, and risk compromising the very ideals he has sworn to uphold….
Other Editions: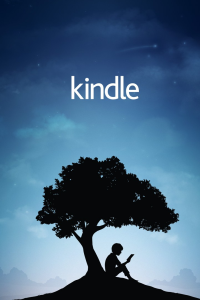 Kindle Edition
Format: Digital Download
Language: English


Add To Collection
Format:
Audio Book: Digital Download
Language:
German
Published by:
Audible Studios
Narrated by:
Ulrike Kapfer
On The Cover:
Published On: 2018-09-26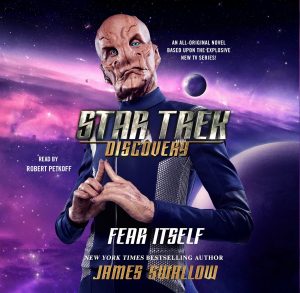 Add To Collection
Format:
Audio Book: CD
Language:
English
Narrated by:
Robert Petkoff
On The Cover:
ISBN-13: 978-1508264323
Published On: 2018-06-05
MSRP: $39.99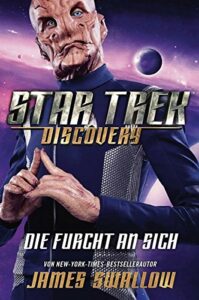 Add To Collection
Format:
Hardcover
Language:
German
Published by:
Cross Cult
On The Cover:
ISBN-13: 978-3959818650
Published On: 2018-07-11
MSRP: $24.57