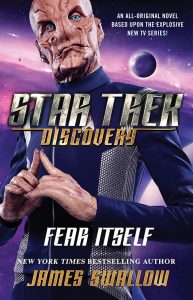 Add To Collection
Format:
Paperback
Language:
English
Published by:
Pocket Books
On The Cover:
Length: 305
Published On: 2018-06-05
Buy on Amazon.com
Buy On BarnsAndNoble.com
Buy On Bookshop.com
Buy On Books-A-Million.com
Wikipedia.org
Find on E-Bay
Lieutenant Saru is a Kelpien, a member of a prey species born on a world overrun by monstrous predators…and a being who very intimately understands the nature of fear. Challenged on all sides, he is determined to surpass his origins and succeed as a Starfleet officer aboard the U.S.S. Shenzhou. But when Saru breaks protocol in order to prove himself to his crewmates, what begins as a vital rescue mission to save a vessel in distress soon escalates out of control. Forced into a command role he may not be ready for, Saru is caught between his duty and the conflicting agendas of two antagonistic alien races. To survive, he will need to seek a path of peace against all odds, and risk compromising the very ideals he has sworn to uphold….
Reviews
German Reviews
Other Editions: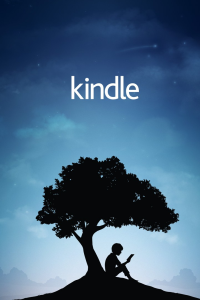 Kindle Edition
Format: Digital Download
Language: English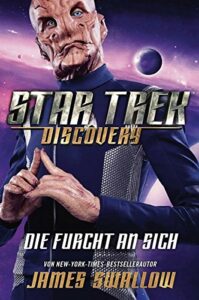 Add To Collection
Format:
Hardcover
Language:
German
Published by:
Cross Cult
On The Cover:
ISBN-13: 978-3959818650
Published On: 2018-07-11
MSRP: $24.57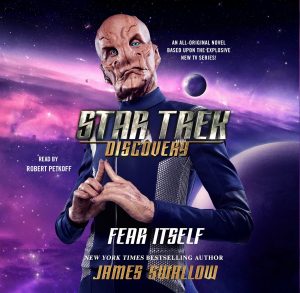 Add To Collection
Format:
Audio Book: CD
Language:
English
Narrated by:
Robert Petkoff
On The Cover:
ISBN-13: 978-1508264323
Published On: 2018-06-05
MSRP: $39.99
Lieutenant Saru ist ein Kelpien. Als Angehöriger einer Beutespezies und geboren auf einem Planeten, der von riesigen Raubtieren überrannt wurde, ist er aufs Engste mit der Angst vertraut. Von allen Seiten gefordert ist er entschlossen, über sich und seine Ursprünge hinauszuwachsen und als Sternenflottenoffizier an Bord der U.S.S. Shenzhou erfolgreich zu sein. Doch als Saru das Protokoll missachtet, um sich vor seinen Mannschaftskameraden zu beweisen, gerät das, was zunächst wie eine lebensnotwendige Rettungsmission für ein in Not geratenes Schiff beginnt, schnell außer Kontrolle.


Add To Collection
Format:
Audio Book: Digital Download
Language:
German
Published by:
Audible Studios
Narrated by:
Ulrike Kapfer
On The Cover:
Published On: 2018-09-26