Add to My Collection
Format:
Paperback
Cover by:
Keith Birdsong
Language:
English
Published by:
Pocket Books
ISBN-10: 0671521489
ISBN-13: 978-0671521486
Length: 248
Published On: 1995-04-01
MSRP: $5.99
Buy on Amazon.com
Buy On BarnsAndNoble.com
Buy On Bookshop.com
Buy On Books-A-Million.com
Wikipedia.org
Find on E-Bay
Seven years ago, Captain Jean-Luc Picard first faced the judgment of the Q Continuum — a race of beings with God-like powers over time and space who presumed to gauge humanity's fitness to exist in the galaxy. Seven years ago they suspended judgment, but now a decision has been reached: The human race will be eliminated, not only in the present, but throughout time. Humanity will never have existed at all. The only chance to save mankind lies with Captain Picard. An old enemy has granted him the power to revisit his life as it was seven years before, and to experience his life twenty-five years in the future. With the help of friendships that span time and space, Picard struggles to defeat the plans of the Q Continuum. But even as he fights to save the human race from total extinction, he has been set up to be the unwitting agent of mankind's destruction. In an effort to save humanity, Picard must sacrifice himself and all those he commands and if their sacrifice fails all mankind is doomed.
Reviews
Other Editions: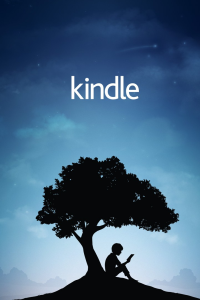 Kindle Edition
Format: Digital Download
Language: English


Add to My Collection
Format:
Audio Book: Cassette
Cover by:
Keith Birdsong
Language:
English
Published by:
Audioworks
Narrated by:
Jonathan Frakes
ISBN-10: 0671044931
ISBN-13: 978-0671044930
Published On: 1999-01-01


Add to My Collection
Format:
Hardcover
Cover by:
Keith Birdsong
Language:
English
Published by:
Pocket Books
ISBN-10: 0671500147
ISBN-13: 978-0671500146
Length: 248
Published On: 1994-06-01