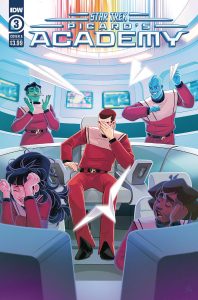 Cover A by:
Sweeney Boo


Add To Collection
Format:
Comic Book (Single Issue)
Language:
English
Published by:
IDW Publishing
Diamond Distributing Code:
SEP231287
Published On: 2023-12-13
MSRP: $3.99 USD
Buy on Amazon.com
Find on E-Bay
It's practice day for the most important test of Cadet Picard's Starfleet Academy career thus far! His first test in actual space… and he is not ready. He may as well be yelling into a black hole after being put into a group with all his least favorite colleagues… and Marty, the girl he kind of, sort of likes. No one's listening to his commands, and he doesn't know how on Earth he's supposed to see eye-to-eye with Resh, his bully and competition for top of the class! Picard's course is set for failure, and if he can't figure out a way to change things soon… there goes his future.
Other Editions: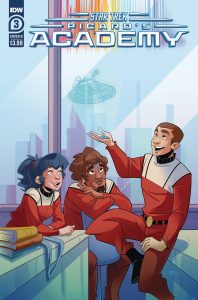 Cover B by:
Arianna Florean


Add To Collection
Format:
Comic Book (Single Issue)
Language:
English
Published by:
IDW Publishing
Diamond Distributing Code:
SEP231288
Published On: 2023-12-13
MSRP: $3.99 USD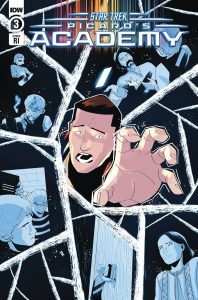 Cover D by:
George Kambadais


Add To Collection
Format:
Comic Book (Single Issue)
Language:
English
Published by:
IDW Publishing
Diamond Distributing Code:
SEP231290
Published On: 2023-12-13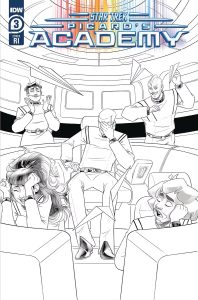 Cover C by:
Sweeney Boo


Add To Collection
Format:
Comic Book (Single Issue)
Language:
English
Published by:
IDW Publishing
Diamond Distributing Code:
SEP231289
Published On: 2023-12-13