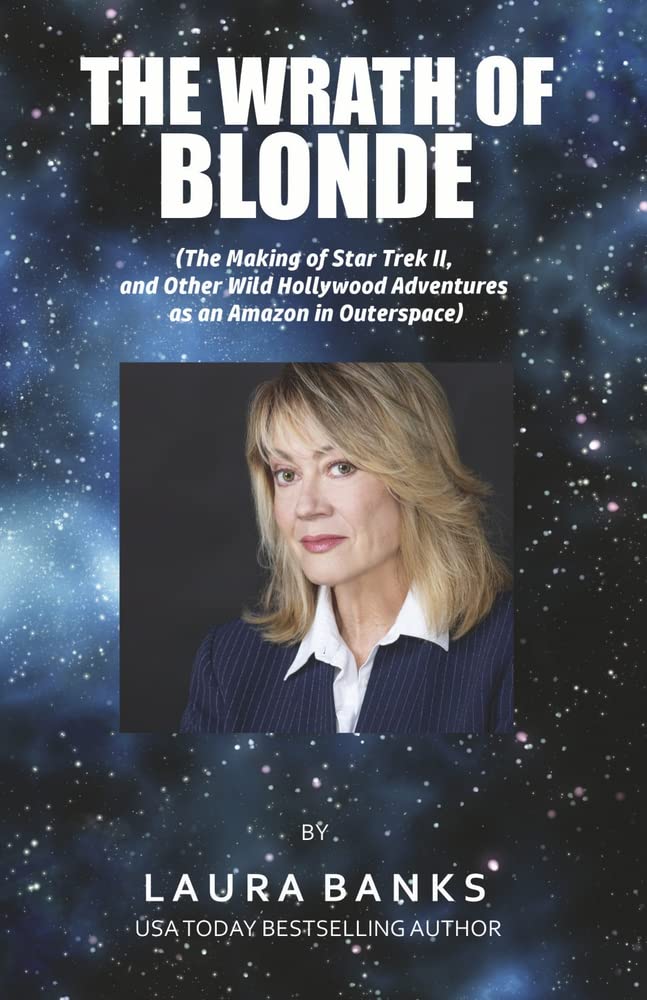 Laura Banks was recently featured on Blogtalkradio.com to discuss The Wrath of Blonde:
Uncle Jim and his Treksperts are joined by Laura Banks, to discuss her new book, The Wrath of Blonde: (The Making of Star Trek II, and Other Wild Hollywood Adventures as an Amazon in Outerspace) Laura Banks' career as a stand-up comedian and actress in Los Angeles was just beginning when she was tapped by Nicholas Meyer as "Khan's Navigator, " What did Banks think of director Nicholas Meyer? How was it working with Montalban? How do you imbue a background character with an inner life? Banks digs into these questions with vigor. She even dishes on her subsequent months-long relationship with its leading man, William Shatner. She starred in three B-movies in the 1980s—Wheels of Fire, Demon of Paradise, and Retreads— signing at a number of fan conventions including various GalaxyCons, Creation's 57-Year Mission Las Vegas, Trekonderoga, and Monsterama. She will also be doing stand-up comedy in some of the same towns along the way.
Check out the Laura Banks author page to view other sightings and a full list of books!