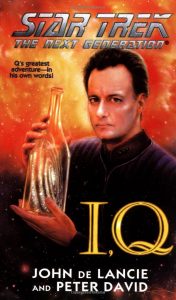 Add To Collection
Format:
Paperback
Language:
English
Published by:
Pocket Books
On The Cover:
ISBN-13: 978-0671024444
Length: 249
Published On: 2000-12-01
MSRP: $8.99
Buy on Amazon.com
Buy On BarnsAndNoble.com
Buy On Bookshop.com
Buy On Books-A-Million.com
Wikipedia.org
Find on E-Bay
The enigmatic entity known as Q remains one of the great mysteries in the universe. Now actor John de Lancie, who has played Q on television for more than a decade, joins Peter David, the bestselling author of such acclained novels as "Q-in-Law" and "Q-Squared," to send Q on an unforgettable cosmic odyssey told from the mischievous trickster's unique point of view.The Maelstrom, a metaphysical whirlpool of apocalyptic proportions, is pulling all of reality into its maw, devouring time and space while bringing together people and places from throughout the universe. The Q Continuum pronounces that the end of everything has come, but Q refuses to meekly accept the end of all he has known. Defying the judgement of the Continuum, he sets out to derail doomsday — whatever the cost.Q has been everywhere and done everything, but now he's in for a cosmic thrill ride beyond even his own astonishingly unlimited imagination. Reluctantly assisted by Captain Jean-Luc Picard, can even Q prevent the Universe As We Know It from going literally down the drain? "I, Q" is a wild and witty voyage through the secret soul of creation — as only Q can tell it!
Reviews
Other Editions: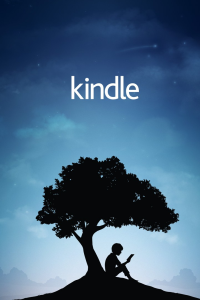 Kindle Edition
Format: Digital Download
Language: English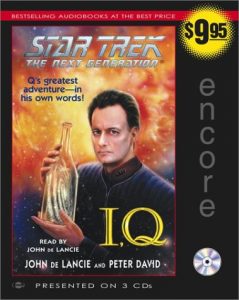 Add To Collection
Format:
Audio Book: CD
Language:
English
Published by:
Simon & Schuster Audio
Narrated by:
John de Lancie
On The Cover:
ISBN-13: 978-0743532754
Published On: 1999-09-01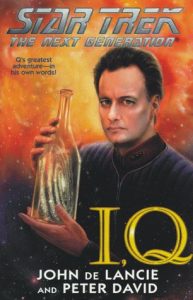 Add To Collection
Format:
Hardcover
Language:
English
Published by:
Pocket Books
On The Cover:
ISBN-13: 978-0671024437
Length: 249
Published On: 1999-09-01